Get incredible results from our
high pressure cleaning service
We'll leave your driveway, patio or any other outdoor surface looking amazing
We get amazing results from our professional quality high pressure cleaning equipment that will leave your driveway, patio or any other outdoor surface looking so much better you will not believe the difference.
When people walk into your property your home the first thing they see is the outside and your driveway.  Over time you get used to the look of your driveway as it gradually discolours.  What other people see is a tired and dirty driveway, in a few short hours we can have it cleaned in a cost effective and way.
Allow us to take the strain out of sprucing up your drive. Nobody wants to spend the day killing off weeds, moss and algae, however with our high pressure jet washers, Envirowash will put in the time and effort required to improve the appearance of your drive and can assure you a worthwhile investment.
This is our flagship service. High pressure cleaning for your outdoor surface using one of our top of the range Jet Cleaners. Bring your driveway or patio back to life and let us wash away any weeds, grass, algae, lichen, moss or oil stains. We have been working cleaning driveways in and around Edinburgh, Glasgow and West Lothian for many years now so you can trust us to do your job just right.
Saving you time and money:
Using our high pressure, professional equipment, we can complete this job in a fraction of the time that it would take you to do the job yourself with a store-bought domestic jet-washer. We can complete the majority of domestic driveways within a day, although a follow up visit is usually required to brush in the kiln dried sand. The simple but effective design of our rotary cleaner ensures that the mess is not spread to the surrounding areas and literally keeps a lid on the debris.
The Benefits:
Can enhance the aesthetics of your property and improve its salability, potentially increasing its value
Can prevent accidents such as slips or falls
Cheaper alternative to having a new build
Driveway Sealants
Driveway Sealants – Driveways can often become dirty and unattractive. Is yours in need of restoration? Envirowash can bring back the original quality and color of the surface, making it look as good as the day it was laid.
Sealants That Restore and Protect
Applying one of our high-grade specialist sealants can make it even more vibrant than ever before and depending on the type of stone, we will select the most appropriate sealant for the job, to make your driveway look as good as new.
The image examples show the finished product of a gloss sealed block-paving drive and a matt finish which shows that the surface colours can be restored.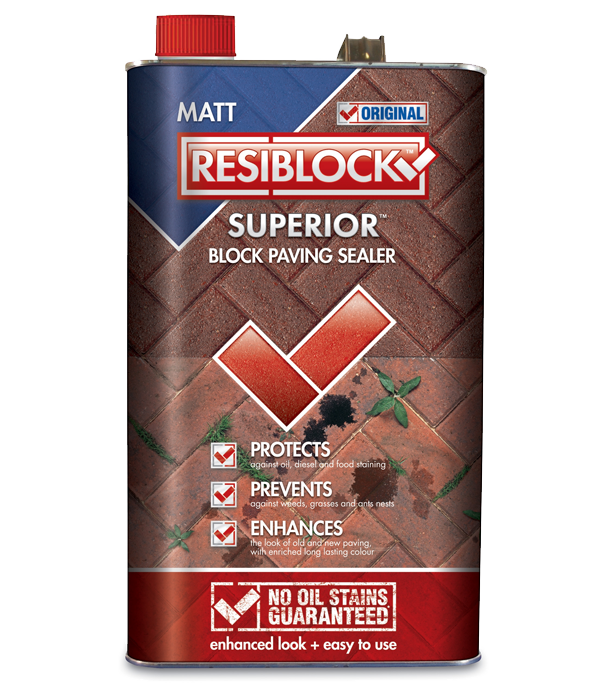 Aids in the prevention of ants nets
Penetration of stains is significantly reduced due to the reduction in the surface porosity
 Allows for easier maintenance in the future as of the protective coating
 Prevention of algae, weeds, lichen and grass
 Renders the area easier to maintain in the future.
 Gives the paving strength as the surface is bonded by the sealant which in turn prolongs its lifespan
 Greatly improves the appearance of your driveway, and the overall look of your property; even older paving blocks can be restored. Great if you are looking to sell your property!